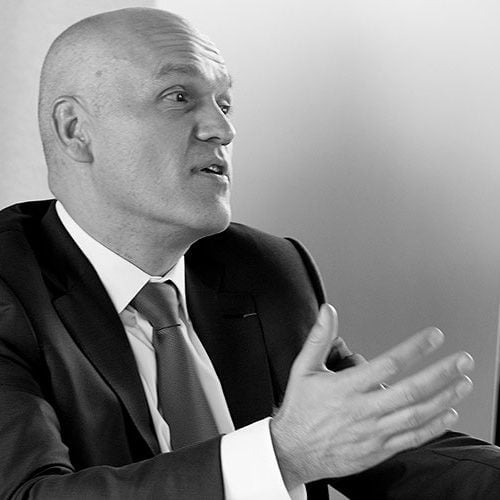 "Since the creation of the Russian Art Foundation all our activities are aimed at promoting Russian culture to a wide audience. For me it's a very personal project. It is a love for the lost homeland. I was born and raised in the Soviet Union, a country that later disappeared, disintegrated, but left a huge legacy in the world of art and science. I remember the cultural environment in which I was formed. All this is very close and dear to me, and I would like to discover the history of this country and its culture to the greatest number of people in the world. "
Andrei Filatov is a Russian businessman, member of the Economic Council of the French-Russian Chamber of Commerce, President of the Russian Chess Federation. Since 2016, he is captain and head coach of the national chess team. Founded in 2012, the Russian Art Foundation aims to educate a broad international audience to a better understanding of Soviet and Russian art and its contribution to world culture.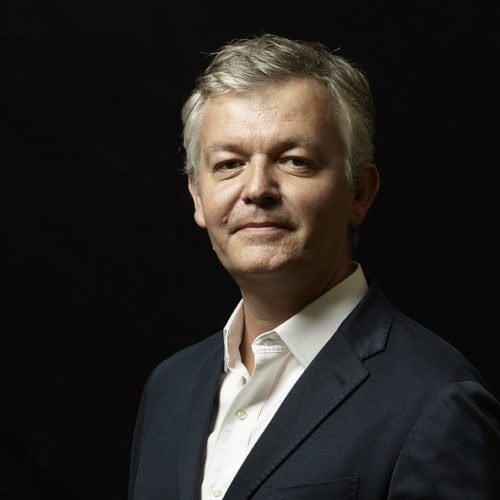 From the beginning of the adventure, the Château La Grâce Dieu des Prieurs has had the will to surround itself with the best experts of the profession, to give life to a wine of excellence, realized in the rules of the art. We brought together a team of people sharing common values: respect for the vines, the pleasure of creating an exceptional wine, and the will to perpetuate a century-old know-how. Each member of the team has distinguished himself by his talent and his love of the vineyard. Recognized experts in their field, they carry high the identity of the Castle by putting their stone with the building.
Laurent Prosperi is at the helm of the enterprise since 2012 and has directed all stages of the Château La Grâce Dieu des Prieurs large-scale reconstruction and modernization project, from project management to recruitment of experts. Mr. Prosperi's passion for winemaking and experience in hotel and restaurant business management underlie his strategic vision of development of the project aimed at creating a truly great wine.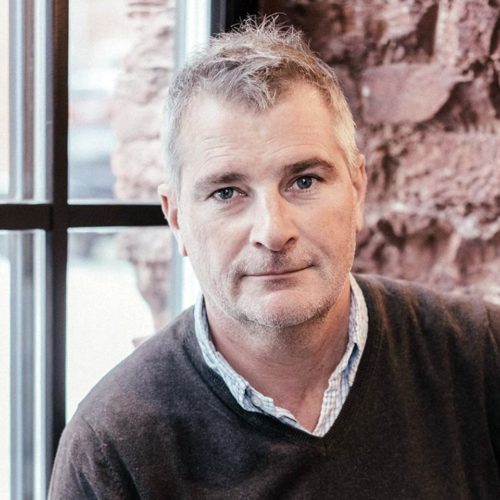 Coming from a renowned winemaking family, Louis Mitjavile contributed to development of many famous wine estates in France and beyond. Mr. Mitjavile's trademark style is based on a healthy vine, the maximum maturity of grapes, gravity flow, and long and even aging in single-type casks. His wines repeatedly received the highest ratings from RVF and Parker.
A graduate of ESSEC Business School in Paris and founder of the real estate agency MCI Real Estate in Saint-Jean-Cap-Ferrat, Rod Vangheli-Prosperi has been recognized for more than 30 years in the luxury sector as an expert in business development, organization of exceptional bespoke events, as well as in marketing and project communications between France and Russia. On the back of her innovative solutions Rod Vangheli-Prosperi over time has created a true universe with cultural marketing, luxury, and prestigious real estate at its core.
As a consultant for various international clients, she often travels between Saint-Emilion, Saint-Jean-Cap-Ferrat, Courchevel and Paris.
A graduate of the INSEEC Business School's Wine & Spirits Institute with a degree in Marketing and Wine Management, holder of the WSET Diploma Level 4 certificate, Natalia is a passionate enthusiast of French winemaking.
She began her career as a journalist and later pursued journalistic specialization in wine. Has extensive experience in project management and PR. Knowledgeable and passionate about the world of chess, thanks to previous employment with the Russian Chess Federation. She polished her competencies in the field of wine business in the wine department of S.P.I. Group International, where she was involved in winery acquisitions (M&A).
Her personal passion for art and different painting styles helps her to promote the unique cultural concept of Chateau La Grace Dieu des Prieurs around the world.
Holder of an Agricultural Engineering Diploma with specialisation in viticulture and oenology from CFA / CFPPA of Bordeaux Blanquefort, Alexy Jund was not predestined for a career in wine. However, following his studies in classical piano at the Strasbourg Conservatory, this classical music enthusiast quickly turns to the wine world in search of a pearl that would combine music and the notes of Bacchus. It is thanks to a chance encounter that he took the road to Chateau La Grace Dieu des Prieurs, where he now combines his passion for classical music with Russian art and the art of oenology, and where under the leadership of Louis Mitjavile he creates unique wines born out of centuries-old expertise the French art of living.
Holder of a Professional Diploma in Agriculture with specialisation in viticulture, and better known as the 'druid', Yves Clavié is a true artist of the vineyard. Having trained with the expert in the art of pruning Michel Duclos, he puts into practice his knowledge and expertise in biodynamic agriculture. Passionate for the vine since the age of 25, he perfected his skills at exceptional wine estates such as Chateau Fieuzal, Chateau Faugas, Chateau Haut Sarpe, Chateau Pavie Macquin and Chateau de l'Eveche. In his perpetual quest for excellence and willing to develop his skills in a domain combining several artistic themes, Yves Clavié deploys with great constancy all his professional magic to make the vines express the authenticity of the terroir where they take root.