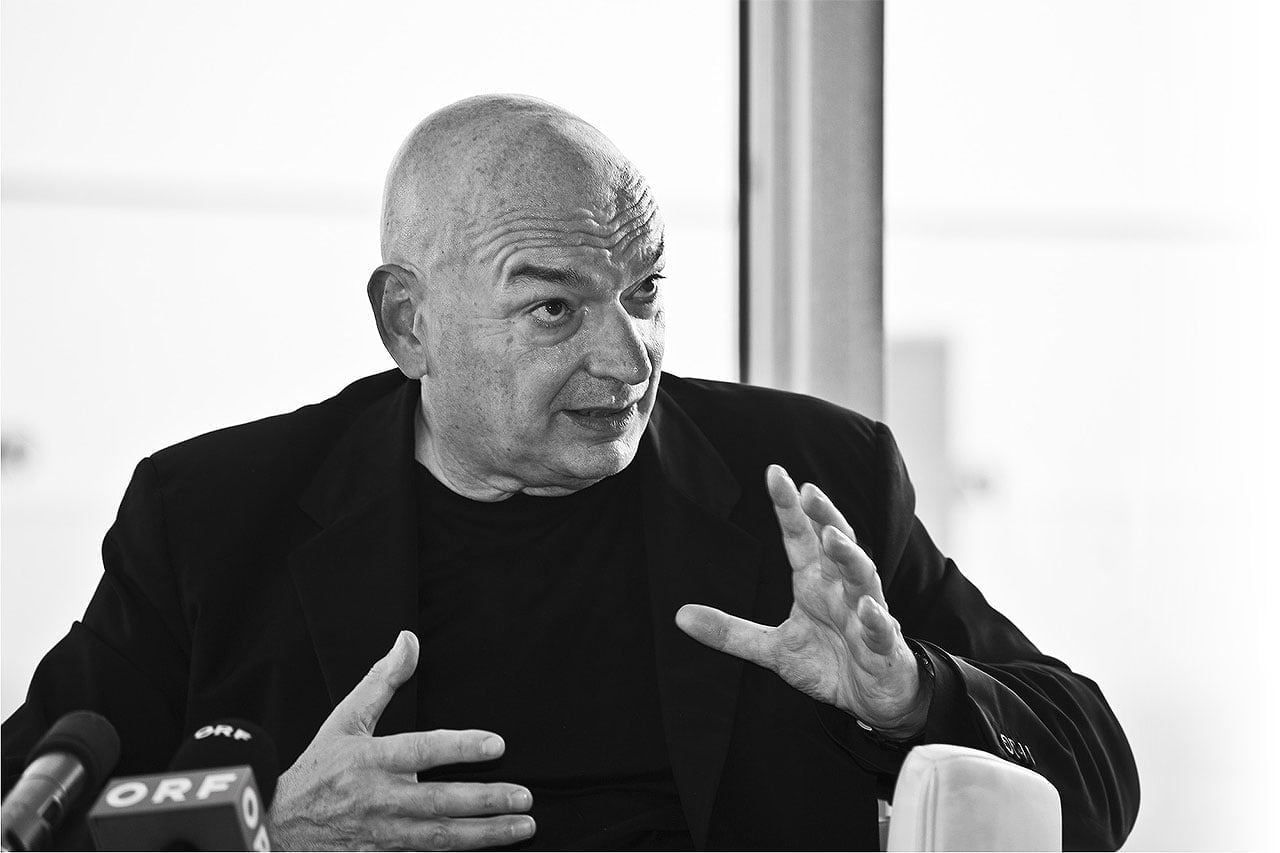 Art of Design and Historical Heritage
The joint work of the renowned architect, Pritzker Prize winner Jean Nouvel, and the Château La Grâce Dieu des Prieurs team combined in a single project unique production processes, the art of contemporary design and respect for historical heritage.
Unprecedented in scope, the reconstruction was subordinated to the overarching goal: preserve historicism of the place, while bringing modernity and technology into the overall architectonics of the estate.
Advanced architectural solutions formed the basis for modernization of wine production, with introduction of the most up-to-date winemaking processes. The project created all the necessary conditions to ensure truly excellent quality of Grand Cru Château La Grâce Dieu des Prieurs
Book Jean Nouvel
Architectural Project
Jean Nouvel and the team of professionals of Château La Grâce Dieu des Prieurs created an architectural space with the winemaking process at its very heart.
The estate's buildings are positioned so as to recreate a farmyard surrounded by vineyards. Each building is a true piece of art and has its own functional purpose. The Bordeaux House, the Vat and the Cellar, the Belvedere and the Fort each represent a link in the process of creating and marketing the delightful Grand Cru Château La Grâce Dieu des Prieurs
The unique cylindrical structure is the synergy of architectural design and advanced winemaking practices, the «ground zero» of Château La Grâce Dieu des Prieurs.
The shape and technical equipment of the cylinder ensure optimal conditions and technological continuity of each stage of postharvest handling.
On the outside, a circular panorama resembling an allegorical fresco depicts the life of a wine estate.
Inside the Vat are mirror surfaces of stainless steel fermentation and blending tanks.
Circular design of the wine cellars on the lower level of the underground gallery, with a finish resembling massive rock, allows to simultaneously store all vintages of the renovated château.
The Vat
The Cellar